About Me - Lucy
Just so you know a little about me, I'd like to share with you some of my passion on preschool education, including Homeschooling, Montessori Method, and church Sunday School education.
Firstly, let me thank you for visiting "about me" and taking an interest here.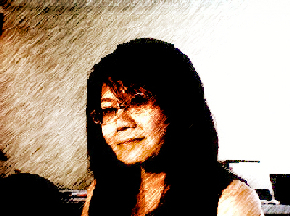 For so many years I have been working, caring and seeing children grow through various means of childhood education. All children in some ways or other, learn...
through conventional preschools, 
or through homeschool, 
or montessori schools 
or church Sunday Schools 
or other religious bodies, 
and often a combination of these various preschool systems. 


I have constructed various preschool activities for many kids in Preschools, Private Schools, Montessori Schools, Enrichment Centres, Children's Church...etc, through all these route at different times in different context of their early child developmental stages.
Today, my son has grown up, so have all the kids I had taught ..(phew !)..some are still in the process. I cannot vouch for the others but I can confidently say that my son is a high achiever and a self motivator; not just in the intellectual aspect, but spiritually, emotionally, socially, musically... etc. However, he is not yet perfect, neither am I. With years of close supervision and motivation, it pays off. So I am paying it forward.
---
Been there, done that.... and still learning!!
---
Now that you have come to my website, I believe you have a desire to enrich your child's experience. And it all begins with a passion. So, have fun, and stay on track. The success of your children lies in how you blend your preschool lesson plans and activities between the home and school, between parents and teachers, between society and life......so your children will have a full and wholesome learning experience.
Oh yes, this is a page about me. .......
I am a firm believer of "stay home mom" as I appreciate the time spent with my son and the opportunities to contribute to a major part of his growth, especially in his preschool days. I was his first teacher and caregiver - on call 24 hrs a day 7 days a week, with no sick leave. (Haha) This sounds like slavery but speaking from experience, I would say that it is not as bad as what working moms would think.
---
One of the child development philosophy that I hold onto is that children's learning moments are not confined to school hours. I can testify to it that children learn ALL the time. My joy is to be around and available at the moments of active learning - and that is very often not during the morning school hours. At moments of passiveness, I was there to reinforce and to reaffirm.
This builds confidence over and above the myth of believing a child's confidence is built by social networking. I think I spent more time undoing bad habits picked up from social networks. Read more of this in the Homeschooling section.
I also took up an Early Childhood Education Course with London Montessori and has taught and supervised in different Montessori preschools. Montessori has a philosophy of allowing the child to learn freely at his own pace and time within a structure. When a child gains his confidence and focus, he will not need external motivation but will be internally motivated. Over time, as we teachers (or Directresses) decrease, the child increases in his self discipline and intrinsic motivation. Oh, you must experience that - it's totally fulfilling! Read more of it in the Montessori section.
For years, I've helped developed Children's Church. A vital part of childhood development is their spiritual lives - learning to be in tune with God, their creator; learning to experience inner peace when mummy, daddy or teachers fall short; learning to share their faith; and learning to be a leader. 
Well, I should stop bragging so much About Me.
---
How about you?
Are you on the right track in parenting, teaching, enriching your kids ? Need to be motivated and directed ? Stay tuned - enjoy this free, non-commercial website. Contact me, write to me and together we can "make the world a better place" for the kids today. 
Be Fulfilled and Be Rewarded
You can be rich with great fulfillment from raising your kids instead of shuffling them to caregivers, and then worrying about them. I've never sent mine to any caregivers for more than 5 times in his life, and I am richly rewarded. 
Wonder how you can be your own boss ? with flexibility of time, while still being the primary caregiver to your kids, and have the confidence that they are getting the best. 
Here's something you can do : 
Take a look at the Video below.
If you are a mum or dad, teacher or caregiver, you too can publish your own website. With whatever passion you have, you can help many people in the world wide web.  Note that I mentioned "passion" and not "knowledge". Passion will help you sustain your long term goal. Knowledge can easily be acquired. At your own time and space, you can develop a website to share with others.
Don't know how ? I was there too, till I was introduced to this step by step instructions (with daily community support) on how to create a website - as if it's created for Dummies - well maybe Newbies or technically challenged - ME. Don't get me wrong, it's not just for dummies like me. Many professional Web Designers also benefited from this program. So you too can have an online business that will take you into retirement. The longer you maintain the site, the bigger the returns - It snowballs !
Do spend some time to watch this Video.
See Also:
More preschool craft ideas-collage, paper crafts, greeting cards, pasta, playdough, recycled materials ... many more
More preschool art activities -fun with paints, finger paintings, mirror image, spot painting...etc
Montessori Method - teach your kids independence and self motivation
How to choose a good preschool if you're not thinking of homeschooling.