Link to Me & Promote your Websites - Value Exchange Links
Let your visitors snowball and roll in
Here is where we help one another as we link to each other websites.
If you have one or more sites or blog, and you would like to have visitors view your pages - oh well since you've sweat it out to put your thoughts into words, why not share it with others?
This is where we can create reciprocal links - My readers will find you through my site and vice versa.
Its a WIN WIN WIN situation
Visitors to our pages will increase and they will benefit - oh well, surely they will)- from the great thoughts and ideas that we've penned.
ALL AT NO COST !
For more info, visit

Here is how it works.
If you've any related websites on preschool education, Homeschool,
Montessori, Sunday School, Easy Recipes,
anything for mums, parents, raising kids, child development....etc,
There are 2 things you can do:


1) Put my Preschool Lesson Plans and Activities on your website or blog
URL: https://www.preschool-lessonplans-and-activities.com
Title: Preschool Lesson Plans and Activities
Description: Step by step procedures for preschool activities. Includes discussions on Child Development and Philosophy, Homeschool, Montessori and Sunday School Education.


To add this link to your site, select and copy the contents of the text box below and paste it into your html editor.




2) Put your webpage on my site
Select and cut this message below, complete the necessary details, and paste it in the Contact Me Box and send.
Hi Lucy,

I've enjoyed your site and I would like to link mine with yours.
How about a fair exchange?

My site's HTML code is : http://www. (----and you fill in the blank)
Title and Description of my website is : ....da da da da ....

From: ...so and so...

Having trouble building a successful website ?
You can start with a b c... specially for non-techie retiree / homemakers

Check this out !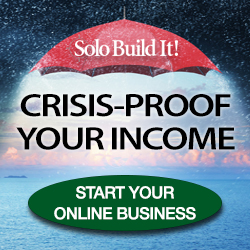 ---

Check out some other related friendly, non-commercial sites:
Raise Smart Kid - Busy Mom's Guide
A busy mom's guide filled with activities to boost the development of kids. It focus on how to optimally stimulate a child from baby to preschool age.
Busy Bee Kids Crafts
Provides free instructions to make unique kids crafts for all occasions. Crafts for kids are made with free or inexpensive materials with easy to follow directions and pictures. Most importantly they are fun crafts to make!
Making Your Own Greeting Cards
Tips, Techniques, Templates Download, Step By Step Instructions On Cardmaking.
---
Go to top of the page -Link