Show and Tell
tips and ideas
How to prepare for Show and Tell activity? What to bring? What's the process ? What's the benefits ....etc
What is Show and Tell ? It is like talking except that a little more effort put into its preparation will bring out more creativity, interest and excitement. It is a chance for preschool kids to take a center stage in front of other kids. This helps a child to learn and experience public speaking - a skill a child will use throughout his life.
THE PREPARATIONS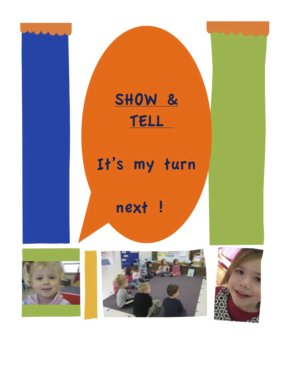 THE PROCESS
THE ITEMS
THE THEMES
THE BENEFITS
Go to top of page - Show and Tell
Before you leave, Go to Forum Page to share your experiences and ideas


Have A Great Idea?
Share it here and help someone today.
What Other Visitors Have Said
Click below to see contributions from other visitors to this page...

Show and tell

My 4 year old brought our aloe plant and the teacher assisted her in cutting off a piece and handing each kid a little piece of it. They really liked …
TickleMe Plant

My child had the most fun demonstrating her TickleMe Plant for show and tell. The TickleMe Plant will close its leaves and lower its branches when you …