Preschool Lesson Plans and Activities
This Preschool Lesson Plans and Activities website is designed for early childhood education.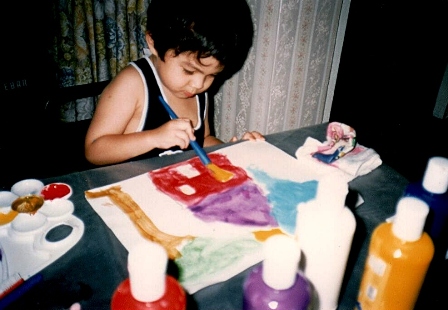 This site contains many pages of preschool lesson plans and activities, including:
preschool crafts
art projects
educational children games
preschool worksheets
child development
homeschooling
kindergarten reading program
montessori method
preschool math
preschool cooking
preschool safety
preschool / childhood stories
children's church / Sunday School
holidays and special days
homemade supplies
preschool around the world... etc.
It's current, personal, interactive, relational.... and it continues to expand.
---
Yes, its free, fun and educational. 
Glad you are here !
---
You, as a leader and teacher of preschoolers, indeed play a major role in early childhood education and in writing your Preschool lesson plans. The fact that you have ventured to this website tells me that you love your kids and are seeking for more ideas to increase your preschool teaching resources. Or perhaps you know me personally and you are just curious :)
Ureka! Here is and will be
your treasure !!
To use this site, you don't have to be a kindergarten teacher, a professional caregiver, or a homeschool mum or dad. I am writing to you who have a heart and passion to nurture little children.
At the bottom of each page, there are choices to move to more pages of preschool ideas, art and crafts, mathematics... etc and philosophies of alternative preschooling systems like homeschooling and montessori preschool.
So don't leave the page till you get to the bottom of it.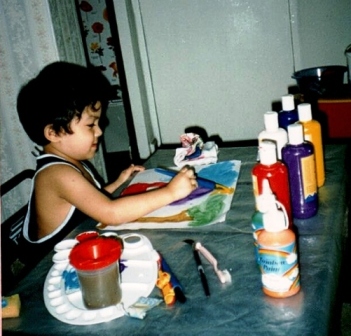 This site is not a commercial site. It is written to share and to uplift you who have a hand in caring for preschoolers, whether you have your own young children, preschool kids, friends, cousins, or neighbors.
You can also explore some other carefully chosen non-commercial websites that will enhance the contents and provide a wider perspective that offers more ideas to you.
If you like to have a synopsis of the author and publisher of this site, (that's me !), click on "About Me" on the side Navigation Bar.
If you like to know more about the service provider or like to have an easy-to-follow and affordable guide on web building, scroll down to the bottom of each page for "Powered by Solo Build It"
So a warm welcome to you, 
sit back and enjoy 
---
The Preschool Blog keeps you up-to-date with all new additions and changes to the preschool-lessonplans-and-activities.com Web site. Subscribe Here.
Show and Tell ideas and tips for preschoolers
Kids can read. Have a headstart in preschool literacy that helps children learn to read and enjoy books with this Kindergarten Reading Program page
Free Math Lesson Plans and activities with montessori preschool approach
Preschool Cooking Activities with guidelines on how to incorporate Math, Language, motor skills...etc
Ideas for preschool activities - fun and games, actions, drama etc
Preschool Themes for your preschool lesson plans and activities
Kindergarten Worksheets and free printables, teachers, templates, charts, calendar…etc
Preschool art projects - samples available with step by step instructions that is easy for your preschool kids - all at no cost
Preschool crafts -great ideas - easy to make and fun to do. Crafts with beads, pasta, ribbons, leaves, etc.
Insects Crafts - how to make a giant bee, wiggly worm and more
Why Good Friday and not sad Friday ? Story for preschool and kindergarten kids
Easter Colouring Pages for Preschoolers
Educational Easter games for kids using Easter eggs - teach Language, Math, teamwork, motor skills and more
Use these Easter Egg Crafts for Easter Games
Create your own Easter songs for preschool Easter Day Party
How to celebrate Special Days for preschool kids - Make your own specials to highlight your lesson plans
Preschool Holiday Activities with crafts, outdoors, games, and ideas for a fun time.
Share the spirit of Christmas through stories and crafts
Halloween - All Fun & Games, Trivias & Facts, Origin
Montessori method, a brief summary of the philosophy of Dr Maria Montessori
About Homeschooling - should you or should you not homeschool your kids
Childrens Church is not Sunday School - what's the philosophy of Children's Church ?
Sunday School History - how Sunday School in the 18th Century was so different
Preschool Resources for your preschool lesson plans and activities
Step by step lesson plans to make your own homemade preschool supplies. Make it a part of your preschool art and craft activities.
My Childhood Story helps teachers and parents understand the reality of childhood development and so make relevant and effective plans for their preschool lesson plans and activities.
Child Development of Preschoolers, - Do you know your child ? Are you meeting his educational needs or just stuffing him with knowledge ?
Preschool safety - craft time safety, washroom safety, playground safety,
Preschool Global - a look at preschools around the world - share your preschool here
Forum - discuss your stories, ideas, photos, comments with just a click
Kids stuff forum -kid's work submitted will be published on the web so they can share with their families and friends
Sitemap - a guide to navigate and search parents and teachers resources for preschool lesson plans and activities
Reciprocal link bring in visitors and expand our information
Privacy Policy
All about me - Just a description of me and my passion for early childhood education
Ask your question about preschool lesson plans and activities